There is no baby Holy Spirit
OFH Youth participates in all aspects of spiritual life from worship to prophetic!
Child Dedication
Build a spiritual foundation that lasts. Child dedications are a joint expression of a family's desire to raise godly children and our church's commitment as a church to support you. We invite families with children all of ages participate in the dedication event. This is held annually on Sanctity of Life Sunday in January.
Check Events for the next Child Dedication
Salvations
Walk with your child in their decision to follow Christ. Do you think your child is ready to make that decision? Are they asking questions about what it means to live for God? Use the Family Talk: Living for Jesus resource to have a conversation with your child about what it means to start a relationship with Jesus.
Download Family Talk
Baptism
Baptism is an outward expression of an inward decision for Christ. Because we want to ensure baptism is a meaningful declaration of faith by your child, we'll walk them through a short baptism info session. This helps ensure your child has an understanding of baptism and gives your family an opportunity to ask questions.
Schedule Info Session
Partnering with families to develop kids' faith.
Infants to Walking
We care for our newest members feel nurtured and loved through loving relationships in God's house.
Toddlers
Helping our future leaders hide the Word of God in their hearts! We develop the foundations of faith, hope, and love.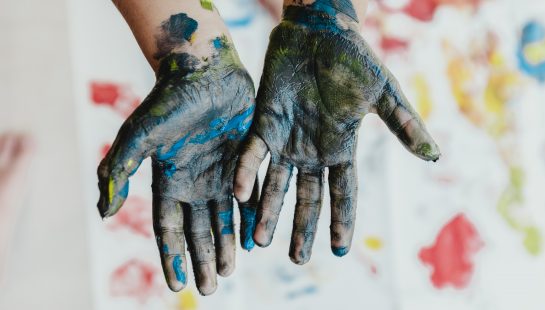 Preschool
Not too young for God's classroom! Building upon the foundation of faith, hope, and love, we emphasize three core messages: Obedience to parents, leaders, and God's Word, Praise time with Jesus, and Prayer focus for self and others.
Elementary Students
Going deeper...Building upon the foundation and the message of obedience, praise, and prayer, for this age group we have three focal points: Wisdom - Helping each child find meaning and purpose in applying God's Word in their life, Worship - Providing kids with opportunities to have a personal encounter with Jesus through worship, Winistry - Giving kids opportunities to listen and obey the Holy Spirit's leading and learning to function in the gifts of the Holy Spirit.
Preteens
The DNA of the preteen ministry includes the following objectives: 1. Dive deeper by learning to study the Bible.2. Develop intergenerational relationships within the church.3. Be introduced to various ministry areas and be given opportunities to serve in those areas. We share the gospel message with every child and teenager. We partner with each family as much as possible to lead each child and teenager toward spiritual maturity.
Youth
Leading youth in applications of God's Word in their circumstances, Providing opportunities for deeper worship experiences, Helping youth see how they can expand God's influence in their world.
What's the best Bible for your child?
We want kids to love reading their Bible. The Bible is living and active, full of promises to encourage and give us hope, and holds stories of God's provision and faithfulness. Which Bible is right for your child? Here are a few Bibles we like.
Connect your kids with OFH
FaithLife
Faithlife is a free, private online community where we grow closer together even when we're apart. Here you'll find bedtime stories, activities to keep little ones busy during worship and word, and the Bible verse of the day!
Join us on FaithLife!